About Us
Our Name
COMPASS Centre for Examination Development (COMPASS) is a not for profit corporation in compliance with the Federal Not-for-Profit Corporations Act. It was incorporated in November 2012.
The name COMPASS is derived from the first four letters of COMPetency and the first three letters of ASSessment. The Centre is currently focused on online, simulation-style, competency-based assessment of the counselling and psychotherapy profession.
Our Logo
The COMPASS logo depicts a stylized compass rose with the north needle in the shape of a maple leaf. The logo is designed as a visual representation of the Canadian-based corporation that seeks to provide direction to the way forward for fair, valid, reliable, and authentic competency assessment.
Our structure
Our governance structure complies with the federal not-for-profit corporation act and is minimalistic in its bureaucracy. As a policy board, the Directors are stewards of Canadian regions to ensure that decisions reflect pan-Canadian diversity.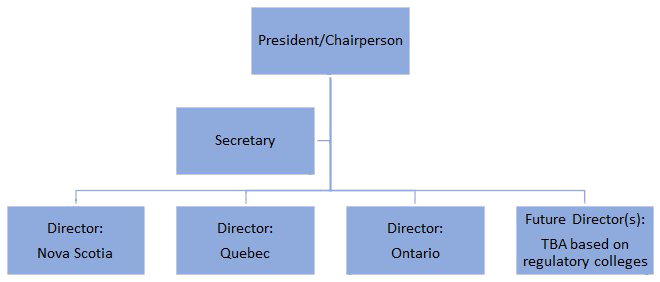 Role and Function of COMPASS Directors
Policy decisions regarding the sustainability of the Centre
Policy decisions regarding the financial viability of the Centre
Consultation and decisions related to external entities requesting access to assessment instruments
Note: The COMPASS Board of Directors is a Policy Board. Its role and function does not include any decision-making powers related to the content of any assessment instrument, nor does it have access to any component of any assessment instrument. The Board of Directors does not have access to test development teams